Consumers Energy, Michigan's largest utility, provides rewarding careers to military veterans throughout the state. Our culture is based on many of the same tenets as the military. We have a sense of service, and all of our employees exhibit an accountability to each other and to the people of Michigan.
Read more about Consumers Energy

DTE ENERGY
DTE Energy is a Detroit-based diversified energy company involved in the development and management of energy-related business and services nationwide. Its operating units include an electric utility serving 2.1 million customers in Southeastern Michigan and a natural gas utility serving 1.2 million customers in Michigan.
GM has been a strong supporter of the U.S. military for more than 100 years now, and our support continues today through a wide range of philanthropic, education, training and employment initiatives. GM employs thousands of active and former military and their spouses. We are proud to serve those who have served our country, and welcome the opportunity to share, learn and encourage best practices in attracting, hiring, and mentoring veterans and their spouses with other companies and organizations.
The Michigan Department of Transportation is responsible for Michigan's 9,669-mile highway system. MDOT also administers state and federal transportation programs for aviation, intercity passenger services, rail freight and local public transit. MDOT's mission is to provide the highest quality integrated transportation services for economic benefit and improved quality of life.
Read more about the Michigan Department of Transportation

MICHIGAN STATE POLICE
The Michigan State Police provides primary law enforcement and quality support services to local, county and state public safety agencies. With its unique positioning of statewide resources and services, MSP is committed to providing highly trained personnel, high-tech equipment and state-of-the-art technology to enhance public safety.
Read more about the Michigan State Police


Detroit-based Quicken Loans is the nation's second largest retail home mortgage lender and one of the top VA home loan lenders. Quicken Loans generates loan production from web centers in Detroit, Cleveland, Ohio and Scottsdale, Arizona. We support active-duty and veteran service members through employment, working with military-focused nonprofits and assisting with homeownership through VA loans. The Quicken Loans Tour of Duty program complements our overall veteran hiring efforts by placing veterans or their spouses transitioning from active-duty service into six-month apprenticeships; providing opportunities to gain corporate experience, explore different business areas and potentially accept full-time positions.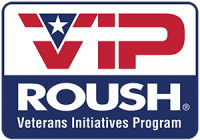 Whirlpool Corporation is the world's leading global manufacturer and marketer of major home appliances with annual sales of approximately $19 billion in 2013, 69,000 employees and 59 manufacturing and technology research centers around the world. The company markets Whirlpool, Maytag, KitchenAid, Jenn-Air, Amana, Brastemp, Consul, Bauknecht and other major brands.
AlixPartners, LLP is a leading global business advisory firm of results-oriented professionals who specialize in creating value and restoring performance at every stage of the business lifecycle. We thrive on our ability to make a difference in high-impact situations and deliver sustainable, bottom-line results.

Beaumont Health is Michigan's largest health care system, based on inpatient admissions and net patient revenue. It was formed in 2014 by Beaumont, Botsford and Oakwood to provide patients with access to extraordinary, compassionate care. Beaumont includes eight hospitals with 3,399 beds, 168 outpatient sites, 5,000 physicians and 35,000 employees.
Read more about Beaumont Health

COMERICA
Comerica Incorporated is a financial services company strategically aligned by the Business Bank, the Retail Bank and Wealth Management. Comerica's 8,000 colleagues focus on relationships, and helping people and businesses be successful. Comerica Banks are in Arizona, California, Florida, Michigan and Texas, with locations in other states, Canada and Mexico.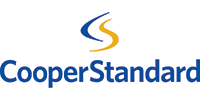 COOPER STANDARD
Cooper Standard, headquartered in Novi, Mich., is a leading global supplier of systems and components for the automotive industry. Products include sealing, fuel and brake delivery, fluid transfer and anti-vibration systems. Cooper Standard employs more than 27,000 people globally and operates in 20 countries around the world.
Read more about Cooper Standard

DSDT is committed to training Veterans in the latest Film Production, IT and Digital Media curriculum. DSDT believes in a non-traditional approach to learning. We feel it is imperative that our students are comfortable and not overwhelmed. That they feel important and successful. Unlike larger universities, with auditoriums of a hundred students attending lecture based learning, DSDT students are afforded the opportunity to have small group discussions, hands-on experience, and the ability to ask questions without feeling inferior.

EISENHOWER CENTER
Eisenhower Center is a neurorehabilitation facility based in Ann Arbor. Its specialized programs address education and care for veterans and civilians with health/behavioral issues from post-concussion syndrome, post-traumatic stress, TBI or other similar diagnosis.
Read more about Eisenhower Center

EXPRESS EMPLOYMENT PROFESSIONALS OF GRAND RAPIDS
Express Employment Professionals of Grand Rapids is one of West Michigan's 101 Best and Brightest Companies to Work For. We have been helping people find jobs and businesses find employees since 1996. We are committed to serving our veterans by helping them find permanent jobs at great companies.
FCA US
Headquartered in Auburn Hills, FCA US is a member of Fiat Chrysler Automobiles N.V. FCA US designs, engineers, manufactures and sells vehicles under the Chrysler, Jeep, Dodge, Ram and FIAT brands, and SRT performance vehicle designation. The company also distributes the Alfa Romeo 4C model and Mopar products.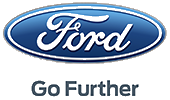 FORD MOTOR COMPANY
Ford Motor Company is a global company that designs, manufactures, markets and services a full line of Ford cars, trucks, SUVs, electrified vehicles and Lincoln luxury vehicles, provides financial services through Ford Motor Credit Company and is pursuing leadership positions in electrification, autonomous vehicles and mobility solutions.
GE
Through the creation of GE Digital, GE has transformed itself into the world's leading digital industrial company. By pairing digital technology with its domain expertise across industries like aviation, energy, healthcare and transportation, GE is transforming industry with software-defined machines and solutions that are connected, responsive and predictive.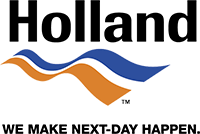 HOLLAND REGIONAL
Holland provides industry leading, on-time reliability for less-than-truckload shipments in the central and southeastern US and in eastern Canada. Holland is recognized for delivering the most next-day service lanes in its territory and annually records one of the lowest claim ratios in the industry. For more information.
KALAMAZOO COUNTY GOVERNMENT
Kalamazoo County Government is a collaborative team of professionals dedicated to:
Valuing, encouraging and supporting a diverse workforce.

Continually improving individual and organizational effectiveness.

Anticipating and meeting changing worforce needs.

Championing career and professional growth.

Guiding and maintaining a healthy and positive work environment.

Enhancing services through innovation and creativity.
KELLOGG'S
More than 110 years ago, W.K. Kellogg founded The Kellogg Company. Motivated by a passion for people, quality and innovation, he created the first-ever breakfast cereal. Kellogg became a household name, and has been on a mission to enrich and delight the world through foods and brands that matter.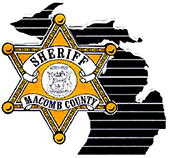 MACOMB COUNTY SHERIFF'S OFFICE
The Macomb County Sheriff's Office is a law enforcement and corrections organization whose goal is to protect the citizens of Macomb County. Deputy Sheriffs and Dispatchers handle 9-1-1 calls, emergencies, requests for services and investigations, and corrections officers secure the jail, taking take care of the needs of those incarcerated.
Read more about the Macomb County Sheriff's Office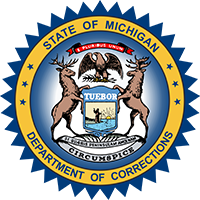 MICHIGAN DEPARTMENT OF CORRECTIONS
The MDOC's mission is to create a safer Michigan by holding offenders accountable while promoting their success. It operates 30 prisons and 105 field offices that are responsible for the supervision of prisoners, parolees, and probationers.

MICHIGAN DEPARTMENT OF HEALTH AND HUMAN SERVICES
The Michigan Department of Health and Human Services promotes better health outcomes, works to reduce health risks and supports stable and safe families in Michigan while encouraging self-sufficiency.
Read more about the Michigan Department of Health and Human Services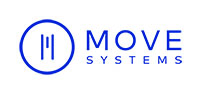 MOVE SYSTEMS
MOVE Systems is revolutionizing the mobile food industry by providing an environmentally-friendly food cart that is battery charged, eliminating the need for gasoline generators. The company manufactures these carts in Walker, MI and operates them on the streets of New York. MOVE will have its first cart in Grand Rapids, Tamales Mary, in summer 2018. The CEO, COO and HR Director are all combat veterans as well as a quarter of the staff.
OpTech is an award-winning professional services firm providing information technology, engineering, health care and financial and accounting services to Fortune 500 and government clients. We provide talent management and leading-edge business solutions that address the critical needs of our clients in the financial, manufacturing, health care, insurance, utilities, transportation and government sectors.

PECKHAM, INC.
Peckham, Inc., a nonprofit community vocational rehabilitation organization, is a unique business and human services agency that values quality, diversity and performance. Our mission: provide a wide range of opportunities to maximize human potential for persons striving for independence and self-sufficiency. We embrace collaboration, effective resource management and innovative approaches.

SPARTANNASH
Experienced, industry-savvy, competitive and growing in our markets. This is SpartanNash. The leading food distributor serving U.S. military commissaries and exchanges in the world, SpartanNash also distributes to159 corporate-owned stores and 2,100 independent retail customers in 47 states and the District of Columbia, Europe, Cuba, Puerto Rico, Bahrain and Egypt.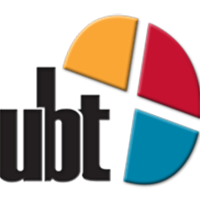 UNIFIED BUSINESS TECHNOLOGIES, INC.
Unified Business Technologies, Inc., is an award-winning, woman-owned small business firm specializing in information technology, telecommunications, electronics manufacturing, engineering and professional support services for federal and commercial customers. UBT provides customized, timely and cost-effective solutions that optimize business practices in addition to empowering our customers with operational efficiencies.
UNIFORM COLOR COMPANY
Headquartered in Holland, Uniform Color Company manufactures high quality custom color concentrates for the thermoplastics industry. In markets where color control and consistency are critical, UCC is a preferred supplier, known for precision color, technical expertise and outstanding product performance. UCC operates four manufacturing sites in three countries.
VERIZON
Verizon is the largest communication technology company in the world. We operate America's largest 4G LTE wireless and we deliver innovative services that enrich the lives of our customers. To remain competitive, Verizon has invested in hiring Service Members and putting them on the front lines of emerging technology.

AFLAC
At Aflac, you can enjoy unlimited growth, flexible hours, and achieve success on your own terms. People need voluntary insurance now more than ever. Our job is relevant in today's insurance climate and the opportunity for success has never been greater. Text Aflacharris 99000 to learn more

ALLIEDBARTON SECURITY SERVICES
AlliedBarton Security Services is the industry's premier provider of highly-trained security personnel. Our more than 65,000 employees and 120 offices across the country service a client base of several thousand. AlliedBarton is the most honored security officer services company, and responsive local teams are supported by national resources.

ALL STAR DRIVER EDUCATION
For more than 50 years, All Star Driver Education has instilled the virtues of being a STAR driver to thousands of students. Educators by trade, its founders use a curriculum that motivates young people with games, fun and engaging text books, interactive materials and lively instructors.
Read more about All Star Driver Education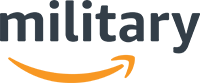 AMAZON
Amazon is guided by four principles: customer obsession rather than competitor focus, passion for invention, commitment to operational excellence, and long-term thinking. Amazon Customer reviews, 1-Click shopping, personalized recommendations, Prime, Fulfillment by Amazon, AWS, Kindle Direct Publishing, Amazon Echo, and Alexa are some of the products and services pioneered by Amazon.

AMERICAN RECYCLING CENTER
American Recycling Center is a recycling company that creates premium quality material from industrial scrap rubber from companies and manufacturers that would otherwise be dumped into a landfill. We are the trusted one-stop shop for suppliers in the playground and sport surfacing, dog agility and equine footing industries.
Read more about American Recycling Center

AMERIKAM
AMERIKAM, a precision machining manufacturing company, designs, manufactures and develops flow control products for defense, plumbing, medical, transportation, environmental and industrial applications. After 80 successful years in the Grand Rapids area, innovation continues to be a key component of the company's achievements domestically and internationally requiring a strong, creative workforce.
ARMY LAND SYSTEMS DIVISION, PD SYSTEMS, INC.
PD Systems, Inc. (est. 2007) provides logistics, maintenance, training and engineering services and energy solutions. PDS employees are located in United States (CA, LA, MO, NC & TX) and overseas (IRAQ, Afghanistan and Kuwait). PD Systems supports training the U.S. Army employing over 250 platform instructors teaching maintenance and supply.
ATLAS Space Operations, Inc. is a Service-Disabled Veteran-Owned Small Business that provides affordable cloud-based solutions for space access in the rapidly growing global space market. Built around the ATLAS Freedom software platform, our team has developed a proprietary way to cut costs and efficiently schedule all of our customers.
Read more about Atlas Space Operations
ATLAS TRUCKING
Atlas Trucking is a privately-owned common carrier based in Taylor that delivers truck-load freight across the continental United States and Ontario, Canada. The company has grown throughout its 60-year history, and is always looking for positive-minded, professional truck drivers for company positions as well as owner-operator partnerships.
Cascade Engineering is a diversified manufacturer with expertise in large scale plastic injection molded components. CE is organized into nine strategic business units serving a wide diversity of markets. Cascade Engineering is a Triple Bottom Line company focused on building financial, social and environmental capital.
CASE CREDIT UNION
CASE is a Lansing-based community development credit union dedicated to helping its members achieve financial success and living the credit union philosophy of "People Helping People." At CASE, we are committed to hiring the same members we assist every day – a strong, dynamic and diverse community, with a dedication to service.
Case Systems is a nationally-recognized manufacturer of casework for the education, health care, laboratory and commercial markets. Acquired in 2003, BOSTONtec is a wholly-owned subsidiary of Case Systems and a leading manufacturer of ergonomic workstations and custom solutions. Both organizations are located in Midland.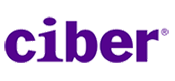 Ciber is a global IT consulting company with approximately 5,500 employees in North America, Europe and Asia/Pacific. Ciber partners with organizations to develop technology strategies and solutions that deliver tangible business value. Founded in 1974, the company trades on the New York Stock Exchange (NYSE: CBR).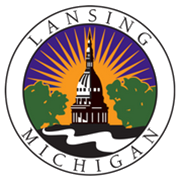 The City of Lansing, the state's capital, boasts a robust economy diversified among several industries, including manufacturing, health care, government, education, textiles, auto parts, metal products and glass. Lansing is proud to be a Veteran-Friendly Employer!
Read more about the City of Lansing

CITY SHIELD SECURITY SERVICES LLC
City Shield Security Services LLC is a subsidiary of the AmeriShield Protection Group, a Detroit-based business offering comprehensive security services and solutions. City Shield provides a highly elite guard force focusing on critical infrastructure protection, special events security, district services and special operations personnel for executive protection and antiterrorism response.
COMCAST
Comcast is a global media company consisting of Comcast Cable and NBCUniversal. Comcast Cable and the XFINITY brand are among the nation's largest video, high-speed Internet and phone providers to both residential and business customers. NBCUniversal operates the NBC and Telemundo broadcast networks, Universal Pictures and Universal Parks and Resorts.
COMFORT RESEARCH
Comfort Research is committed to being an employer of choice. We take pride in our culture and spend a significant amount of resources to ensure our workplace is vibrant, fun and promotes hard work. We live our core values of "Find A Better Way, Expect the Best and Do the Right Thing."
As the world continues to rely on the unmatched stability and consistency of the mainframe to support business-critical applications, Compuware provides the software, experts and best practices to ensure those applications work well and deliver value. Compuware provides mainframe services and products for application development.

CPI is a veteran-owned, DoD-cleared, ISO-certified, ITAR-compliant global staffing company with more than 34 years of extensive experience providing services to a variety of industries including defense, automotive, information technology and more. CPI employs hundreds of veterans each year
Read more about Contract Professionals, Inc.

CTI
CTI provides environmental consulting, engineering, remediation and construction services to federal, state, municipal and commercial clients across the United States. Founded in 1976 with a primary focus on geotechnical engineering, drilling and construction testing services, CTI is a full-service environmental, engineering and construction firm with offices in eight locations.

Daifuku North America specializes in the engineering, manufacturing and installation of fully automated systems with the most reliable products in the market. From airports and automotive plants to cleanrooms and warehouses, we are helping companies increase productivity, reduce errors, recapture floor space and improve bottom lines.
Read more about Daifuku